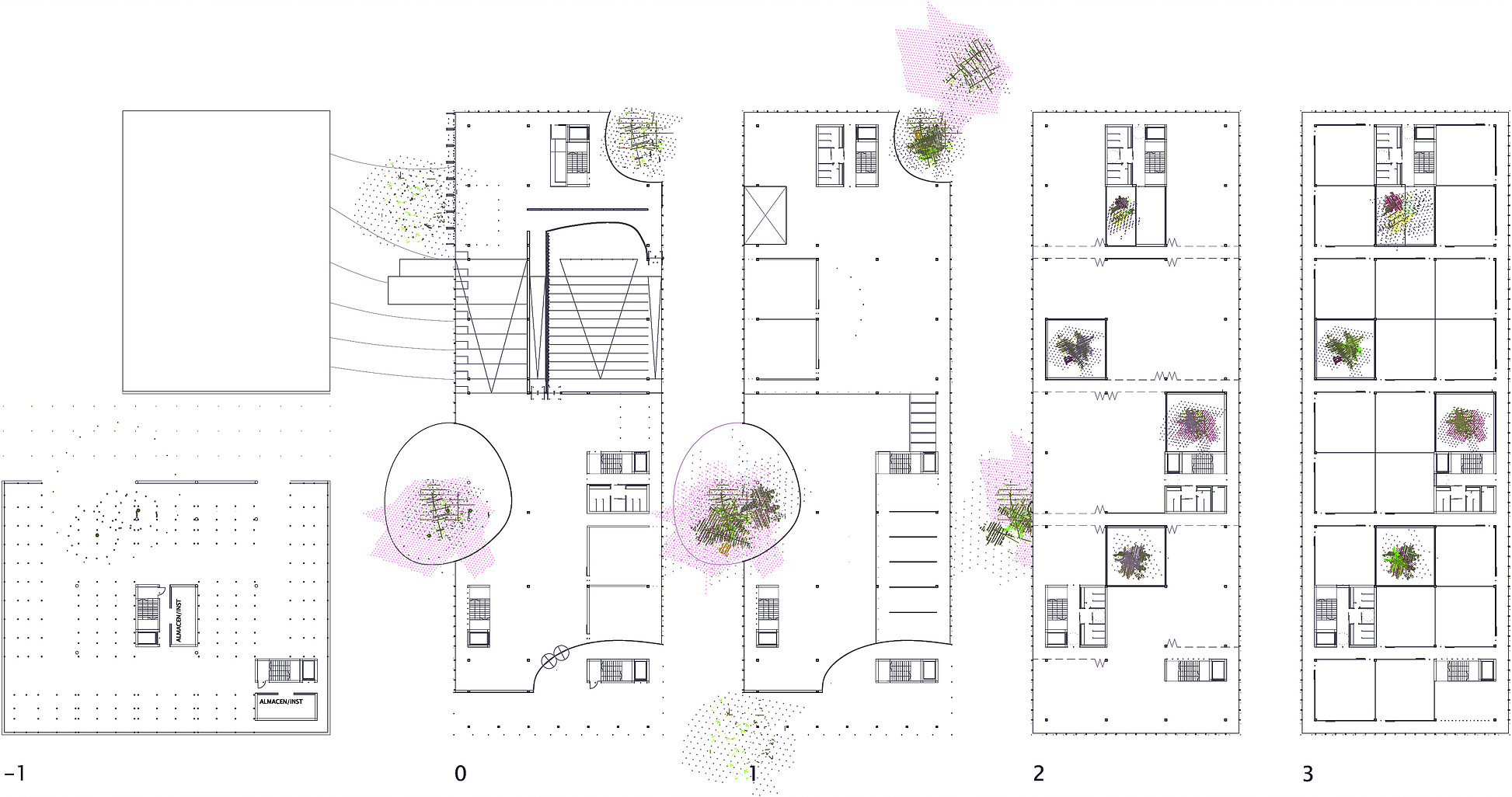 I see each architectural project as an opportunity to innovate in order to respond to the needs and aspirations of the human individual and collective society. I have taken an experimental approach to architecture with the aim to move forward in tune with its time and place. I find it essential to look to the past in order to project the future and to learn from a variety of cultural experiences in order to evolve.
The two main focuses of my architecture are the human and the natural environment. My architecture focuses on the individual, its body scale, its physical and mental experience, its creativity, and its social interactions. At the same time, my architecture is respectful towards the planet proposing a healthy and effective use of space, a responsible environmental footprint, as well as having high consideration for climate, orientations and energy resources. It is architecture in harmony with nature and the human that creates habitable spaces based on a precise scale yet with the sense of infinite gaze.
The adjectives that describe my architecture are: open, flexible, precise, silent, sincere, ingenious and theatrical. It is a light, low-cost construction that utilizes prefabrication. It is humble and silent and rests neatly on the ground. It utilizes material and structural sincerely, nothing needs to be hidden; on the contrary, structure and utilities are incorporated into the construction contributing to its elegant image.
My projects are humble yet full of emotion. My architecture allows a multiplicity of scenarios for encounter or intimacy, and offers learning and surprise experiences for the individual and the community. The ambiguity in the limits of the spaces allows a collage of views that offers a set of alternative scenographies that add a theatrical component.
My architecture offers a renewed flexibility, providing spaces whose use is chosen by the individual; allowing functional changes according to the seasons or even throughout the day. It is adaptable architecture that utilizes an unfinished component as a strategy, where people are offered multiple options to transform, expand, close, open and adapt spaces according to their lifestyle, age, work or habits.
Precision is a key element to favor elegance in which each line and each inch counts, and the detail has a decisive importance in the whole. There is a hidden system of order and modularity that favors the use of prefabricated construction and allows also the unexpected to happen. Similar to a furniture piece such as a chair, my architecture has the same attention to construction details and a similar interest in the relationship with the human body in its shape, scale, and movement.
The project is conceived from the inside out; and at the same time, it conspires to converse harmoniously with the environment, natural or artificial. Architecture and place, container and content, artificial and natural merge into an ambiguous whole that aspires to be subtle and sublime, where the inhabitant is the protagonist. My architecture always creates natural space, extolling, interacting and interweaving with it. It is architecture open to the environment, permeable to air and natural light. The interior is open and spatial emotion is achieved through diagonal views. This openness translates into unlimited spatial continuity. My architecture creates a promenade of experiences that allows adaptability and emotion at the same time.
I define architecture as a healthy and permeable interface between human and nature; one that configures spaces that promote creativity and harmoniums cohabitation in thriving ecosystems and communities. It is an architecture where social and environmental responsibility, spatial quality, material precision, and economy are possible at the same time. 
Houston, July 15, 2018