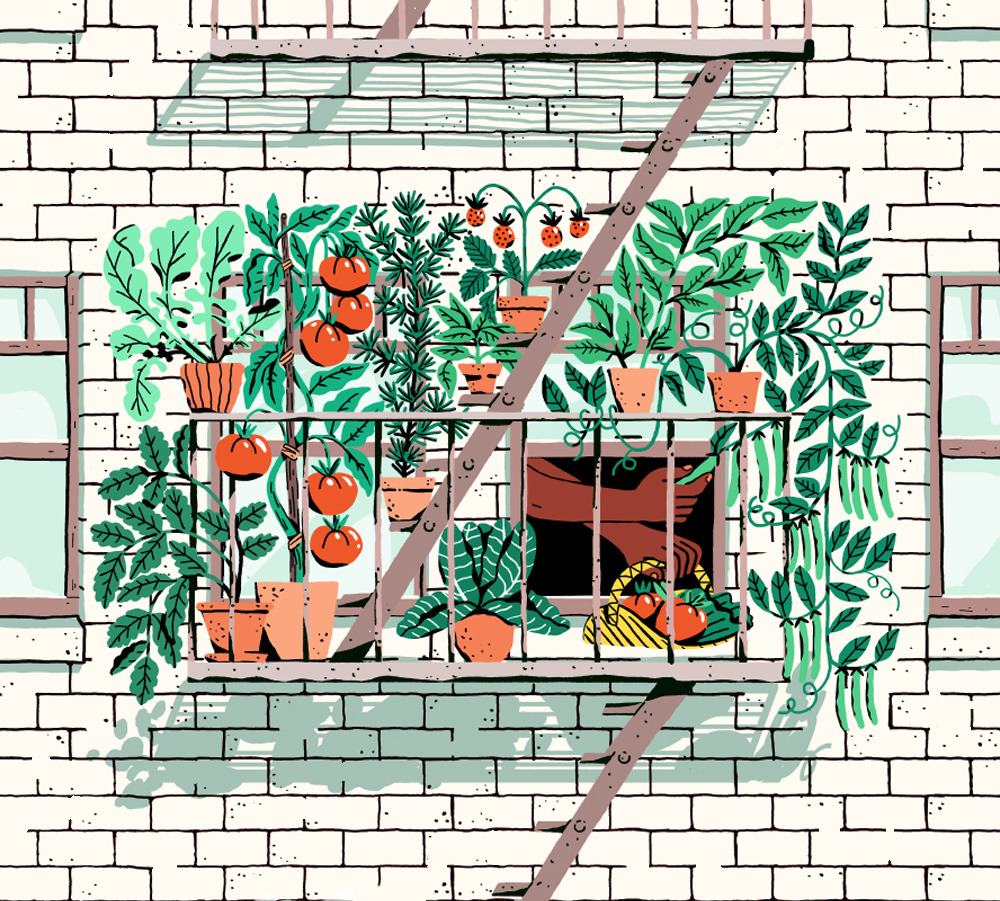 The benefits of green areas and gardening are widely known. Scientifically, it has been demonstrated that gardening or spending time in nature improves physical, psychological and social health and that can even help to alleviate and prevent modern health issues (1). Many have used the so called "horticultural therapy" as a way to treat depression and stress. According to American Horticultural Therapy Association (AHTA), Horticulture helps to improve memory, cognitive abilities, task initiation and socialisation (2). It is easy to understand the multiple benefits provided by engaging with nature by means of gardening. However, in the context of population growth and the extension of urbanised areas, it is expected that the accessibility of green or natural spaces will be limited or even lost (3). So whether we live in the city or the suburbs a few question pop in my mind: how can we, citizens, request local governments to increase or prevent the loss of green spaces? How can we better use or re-construct the green spaces available? How can we stimulate the interest in gardening in the population or facilitate access to allotments for those interested in growing their own, specially when space is limited (cities)? This short piece aims to motivate readers of Habitable.City to start raising similar question and to take up gardening and enjoy the benefits this practice provides.
Exploring the possibilities
~ Comunal allotment in Amsterdam-West
The project "I can change the world with my two hands" started in 2010 by artist Natascha Hagenbeek; whom after a tough negotiation with the municipality was able to get a permit for the construction of a vegetable and flower garden in a piece of land of ~1200m2 in Amsterdam-West. The aim of this project is to stimulate inhabitants to contribute to a more healthy and circular city. They collect water, produce compost and also run a garden cafe (tuinkafe), where products are sold which are made or partially made with the produce from the garden. This is a wonderful way to engage with nature, providing a fertile ground for collaboration, exchange, creativity and interaction (4).
~ De Gezonde Stad – Amsterdam
This organisation starts projects and events with the mission of making Amsterdam more sustainable and healthy together with the inhabitants, companies and local government. "Together, Do and Change" are important keywords for this group. De Gezonde Stad (The healthy city) organises events and develops projects divided in 5 subjects: Green, Raw materials, Food, Energy and Clean air. In their report from 2019 they describe that the green surface decreased 1,2m2 per inhabitant between 2014 and 2017, mainly due to the increase in population (housing). This fact contrasts strongly with the governmental ambitions of making Amsterdam a climate neutral city by 2050 (5). It becomes very clear that in order to achieve the making of Amsterdam a more sustainable city, the engagement of all citizens is essential.
~ Own experience
My partner and I started the experiment of growing our own in an allotment close to our place. We started small by renting 50m2 of ground plus 2m2 in the shared greenhouse. In the winter we started by preparing the ground and making a plan on what to plant and where. We decided on tomatoes and mini-cucumbers for the greenhouse and for the open field we followed the "bio-intensive bed" system used in Mexican active home gardens (huertos familiares) which aims to obtain more food in less space using local materials, avoiding pesticide use (6 and 7). Of course, gardening requires work and commitment but let me assure you, the satisfaction exceeds the effort. The process from germination to harvest requires patience and care but harvest time is rewarding. The benefits we experienced are physical and emotional, not to mention the gained knowledge on what works and what doesn't. We have learn how to make preserves and started gifting the extra produce to neighbours and friends. We have more social contacts with gardeners and neighbours and collecting ideas for changing nearby "unused" green spaces, like starting planting fruit trees in public spaces, inspired by Fruit city (8, 9).
Making (sub)urban areas greener has many benefits. Studies indicate vegetation can produce a cooling effect on the air temperature between 1-6℃ providing thermal comfort. Additionally, there are also psychological benefits since green urban spaces are experienced as more comfortable than grey spaces. Having urban vegetable gardens, apart from adding to the sense of green, contributes to the decrease of the carbon foot print (10).
Netherlands, August 20, 2020
REFERNCES
My green city, back to nature with attitude and style. 2011. Gestalten