Reinventing De Messina's Study of St. Jerome
Urban Biombo is a mobile modular prototype that allows the inhabitant to define and redefine their space to accommodate all aspects of contemporary living.
"Take your pleasure seriously." Charles Eames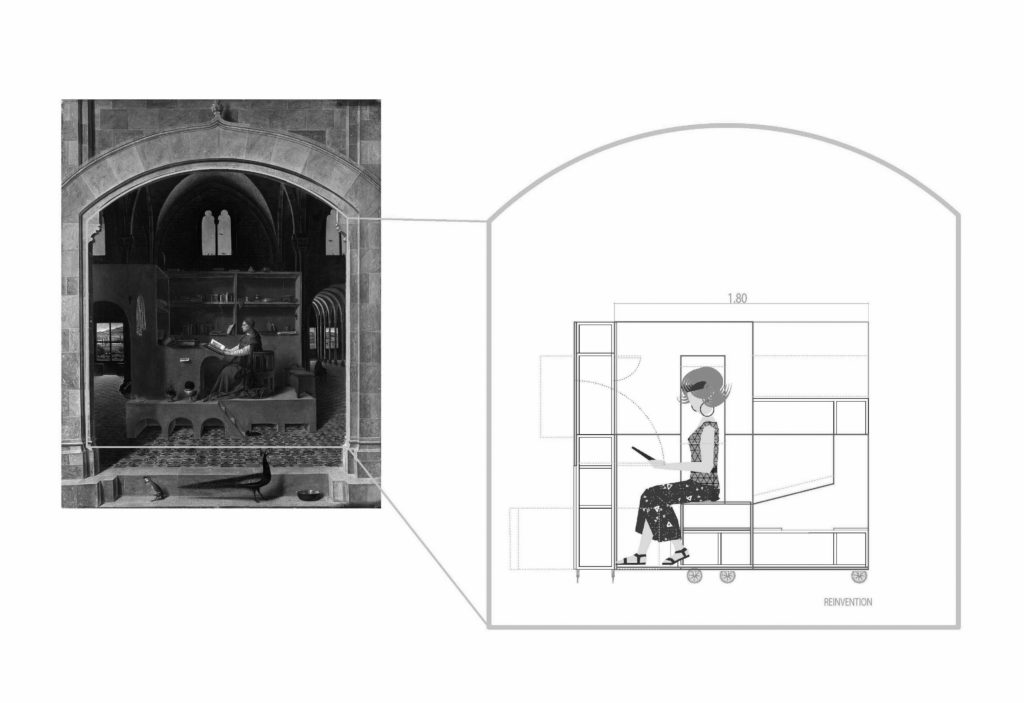 Urban Biombo is a portable modular habitable furniture prototype that configures a multifunctional space inside of an undefined space. It introduces the human scale into a large space, aspiring to eliminate the differences between architecture and furniture. It is a prototype that reinvents St. Jerome's studio painted by Antonello de Messina completed in the latter half of the 15th century. Urban Biombo is a new "equipment" suitable for a house, an office, a loft, a warehouse, a clothing boutique or a book shop. It creates multiple lively possibilities and configurations, thanks to its dynamic quality: to work, play, exhibit, investigate, rest or create. It has the characteristics of a folding screen. It is an adaptable, transformable, efficient, mountable and demountable nomadic structure that connects and separates. It includes shelves, storage areas and folding elements in multiple directions, as well as electrical connections that can incorporate lighting and speakers.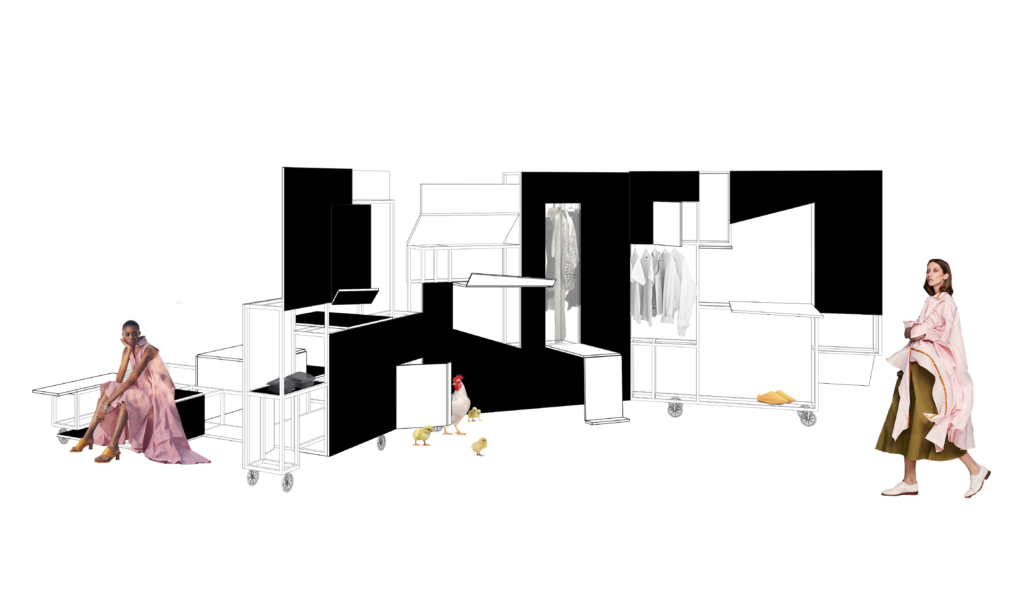 Urban Biombo draws its inspiration from the Japanese byōbu or wind protection screen. It is a structure for intimacy and "serious fun" relationships that allows a multiplicity of life forms and deconstructs the modern cell eloquently satirized by Jacques Tati. It can also configure privacy spaces in disaster relief situations where it is necessary to accommodate a large number of people in open spaces.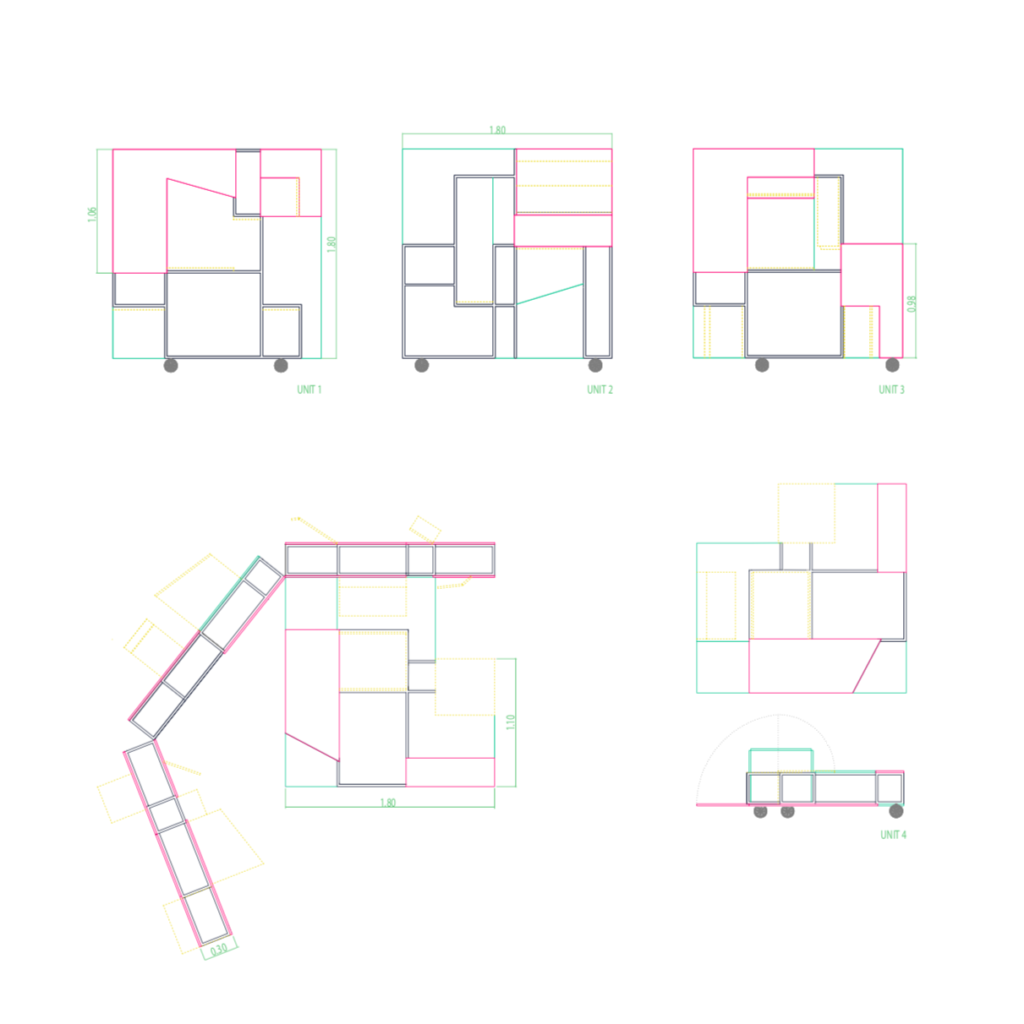 Urban Biombo plays with the relationship between architecture, appliance, furniture and a biombo (folding screen), and allows mixed ways of inhabiting the space. It creates dynamic and transformable environments according to the needs of the individual. It is very quick to assemble (10 minutes per unit). It is easy to store and easy to move. Its materials are recyclable, light and durable. It consists of a tubular aluminum structure of 1,5 cm and attached panels of melamine of 1.5 cm, with several options for color finishes.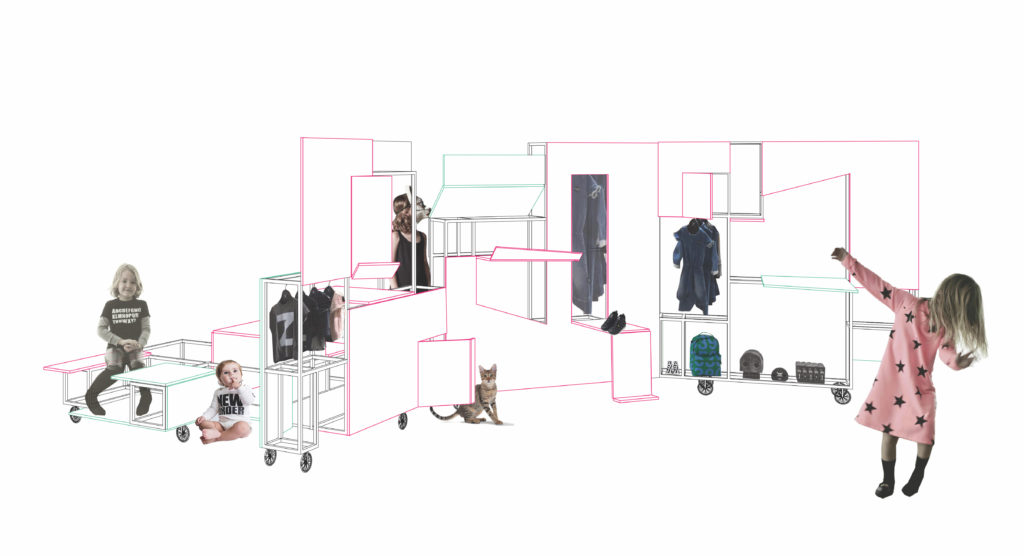 Urban Biombo can be purchased as a complete prototype —which includes 4 multifunctional units (three vertical and one horizontal) — or also as individual units. Each unit consists of a light structure with two functional panels attached, as well as wheels for easy movement. Each panel has fixed and folding elements that allow it to open, close, fold or rotate. It also includes portable shelves and baskets, seating and resting areas. The dimensions of each unit are 30 x 180 x h 180 cm; all combined occupies 5,83 cubic meters.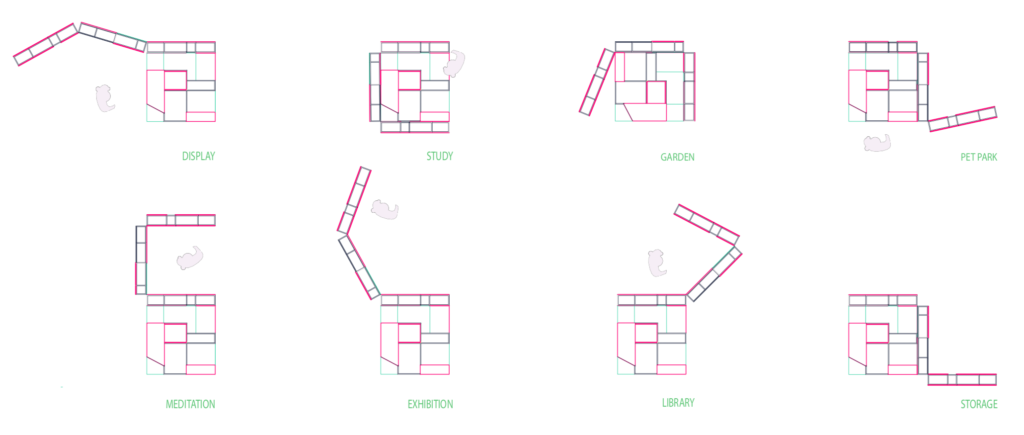 @urban_biombo US Patent Pending
© Marta Rodriguez + Dijana Handanovic
Houston, February 20, 2020